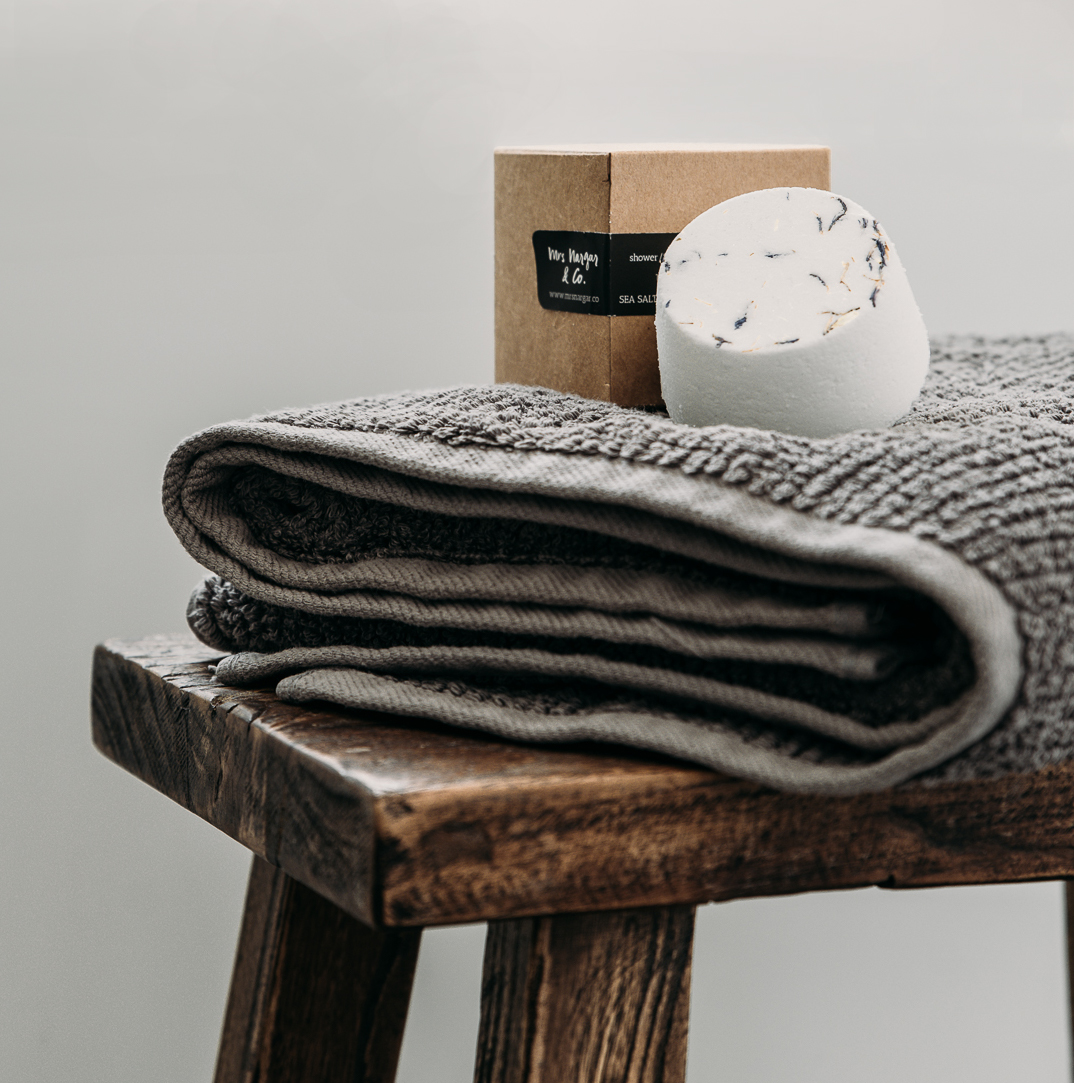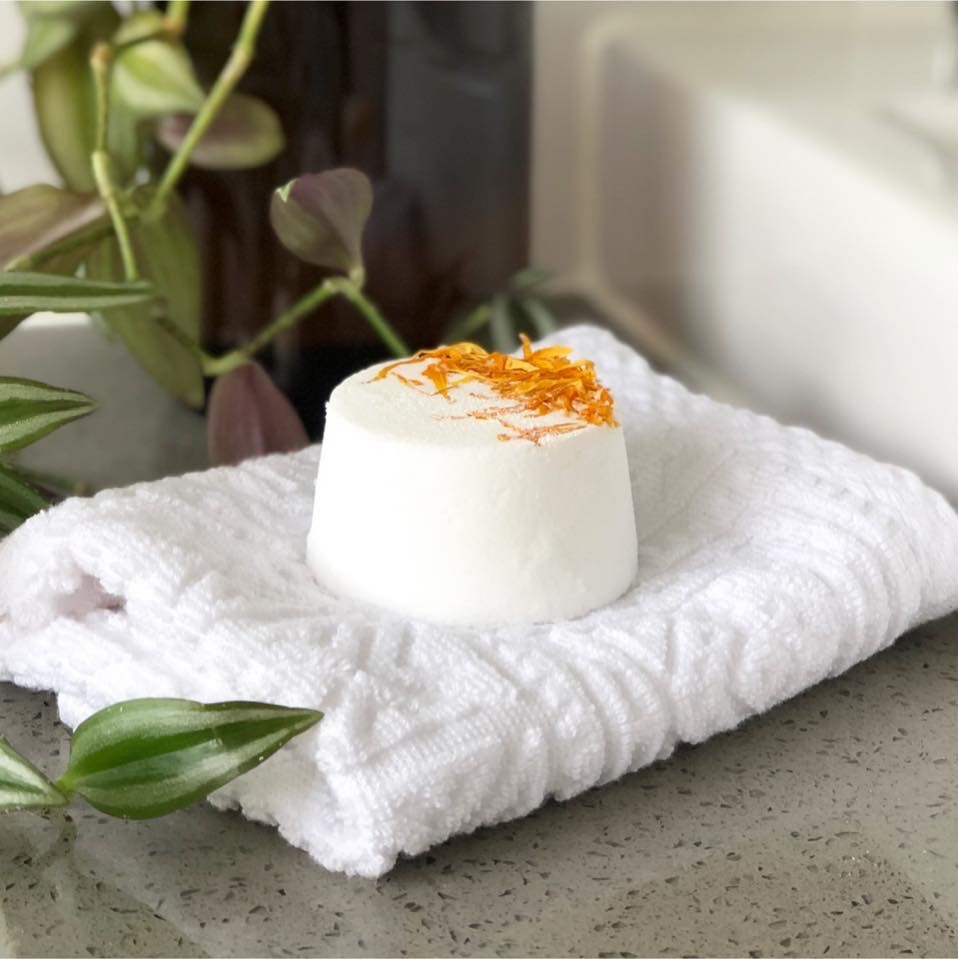 Take your shower from the ordinary to the extraordinary. Our shower steamers are like bath bombs, but for the shower. The fragrance is released into the steam leaving you scented and refreshed.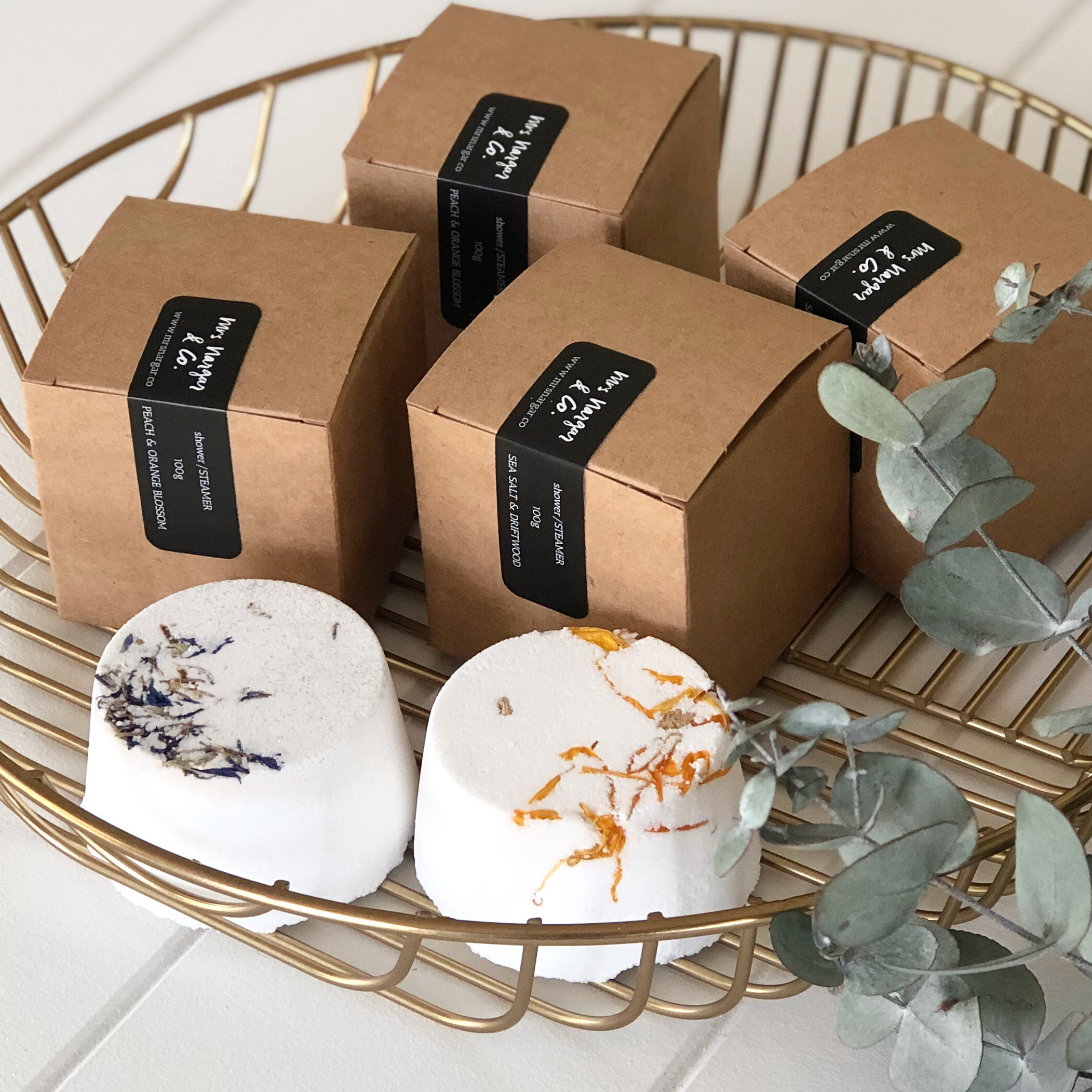 Our handmade shower steamers gently release fragrance as you shower. With all natural ingredients, botanicals and body safe fragrances, they leave you feeling fresh and scented.

In a smaller size, our shower steamer favours pack the same punch as their big sisters, but are ideal to pop into a favour bag for your loved ones.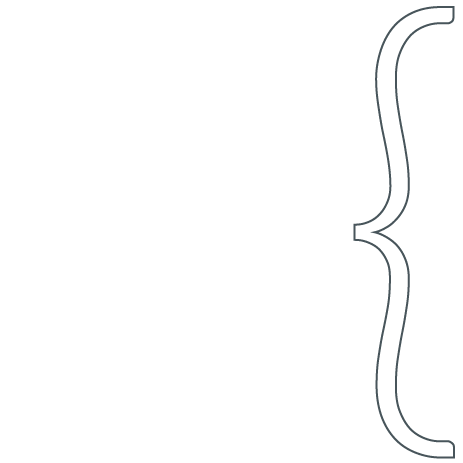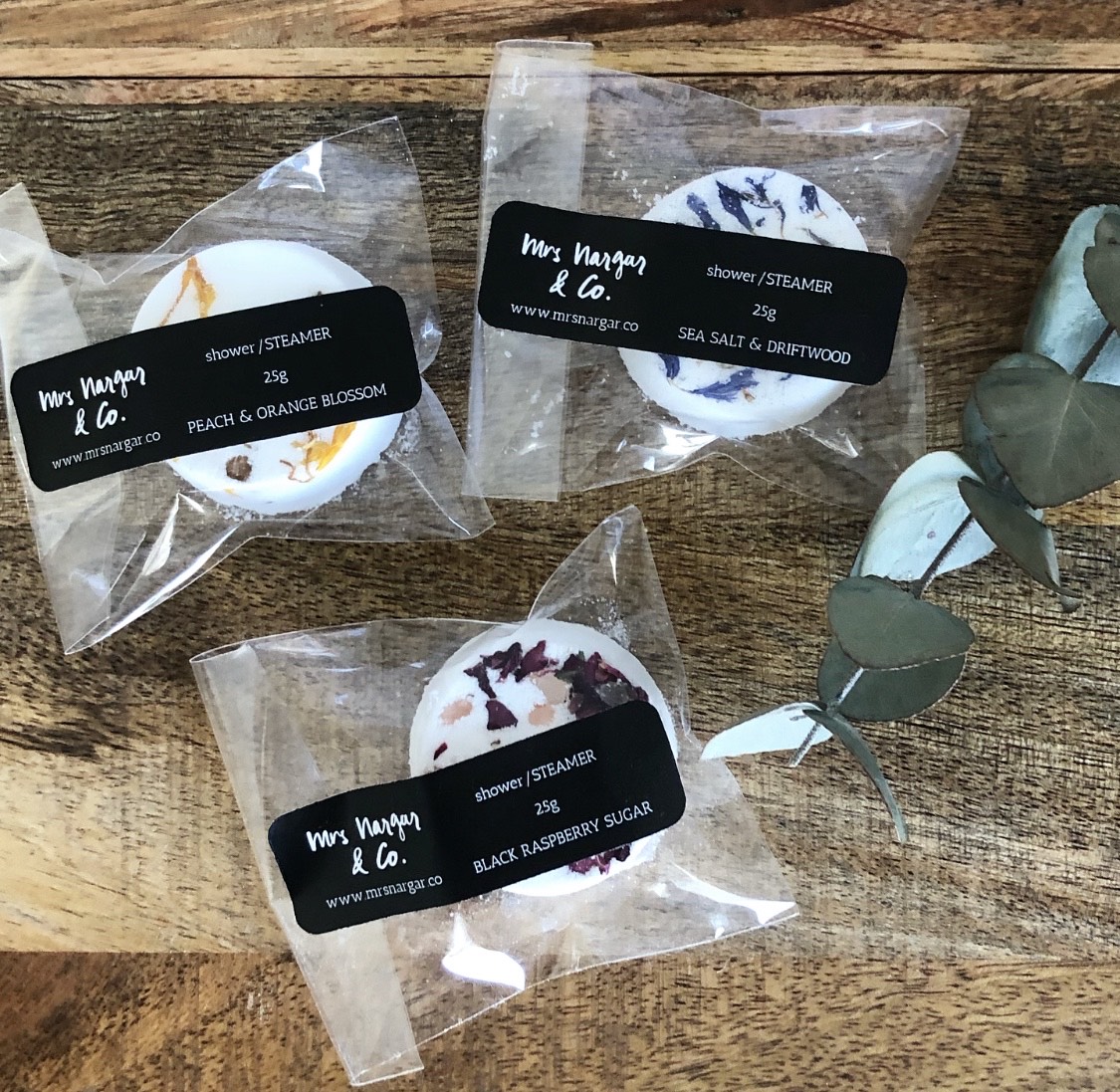 Because we know you can't get enough of these natural favours and can never decide which fragrance to choose, we have put together two gift packs. Select from a pack of three standard steamers in Black Raspberry Sugar, Peach & Orange Blossom and Sea Salt  & Driftwood. Or you can select  a 12 favour -sized pack with four of each fragrance.