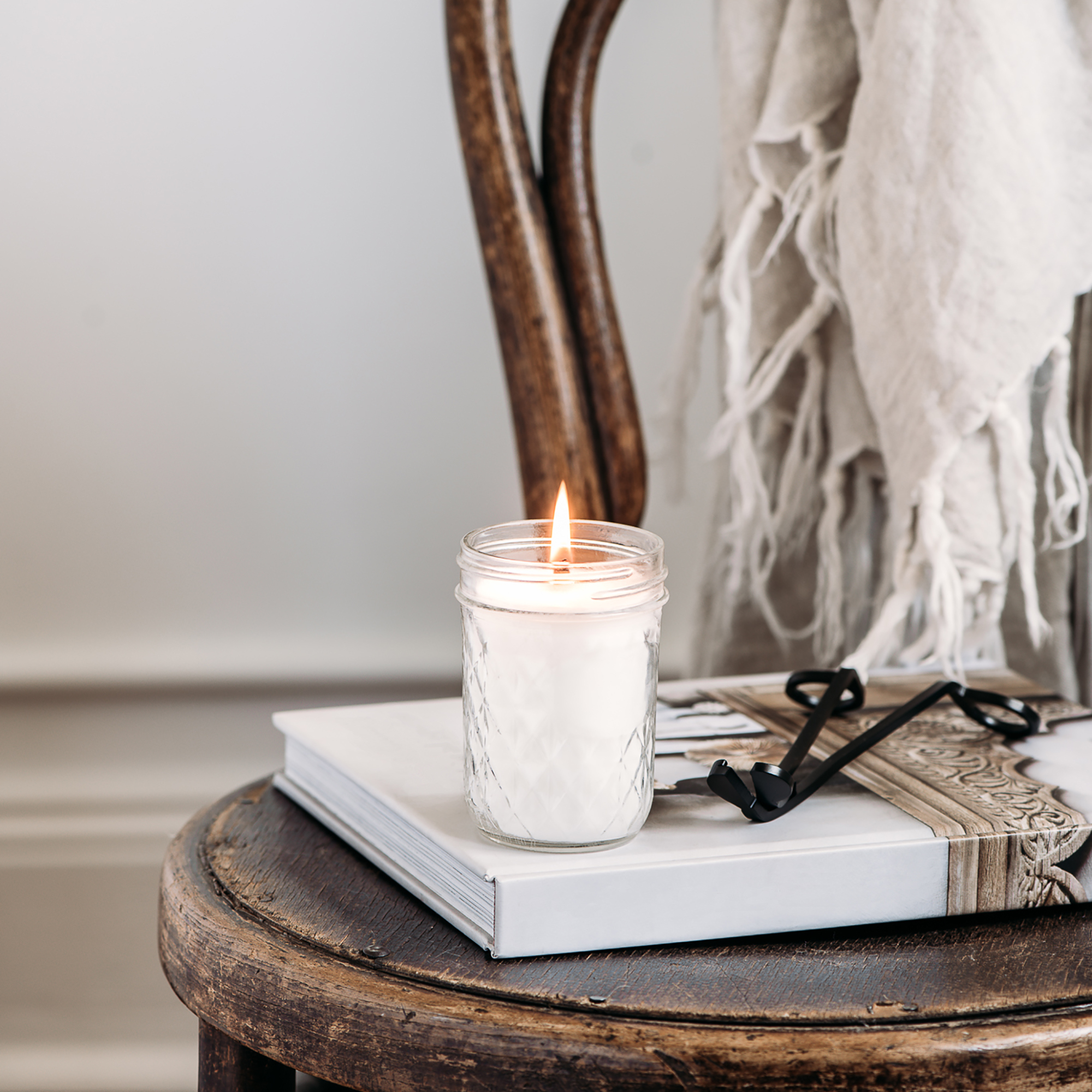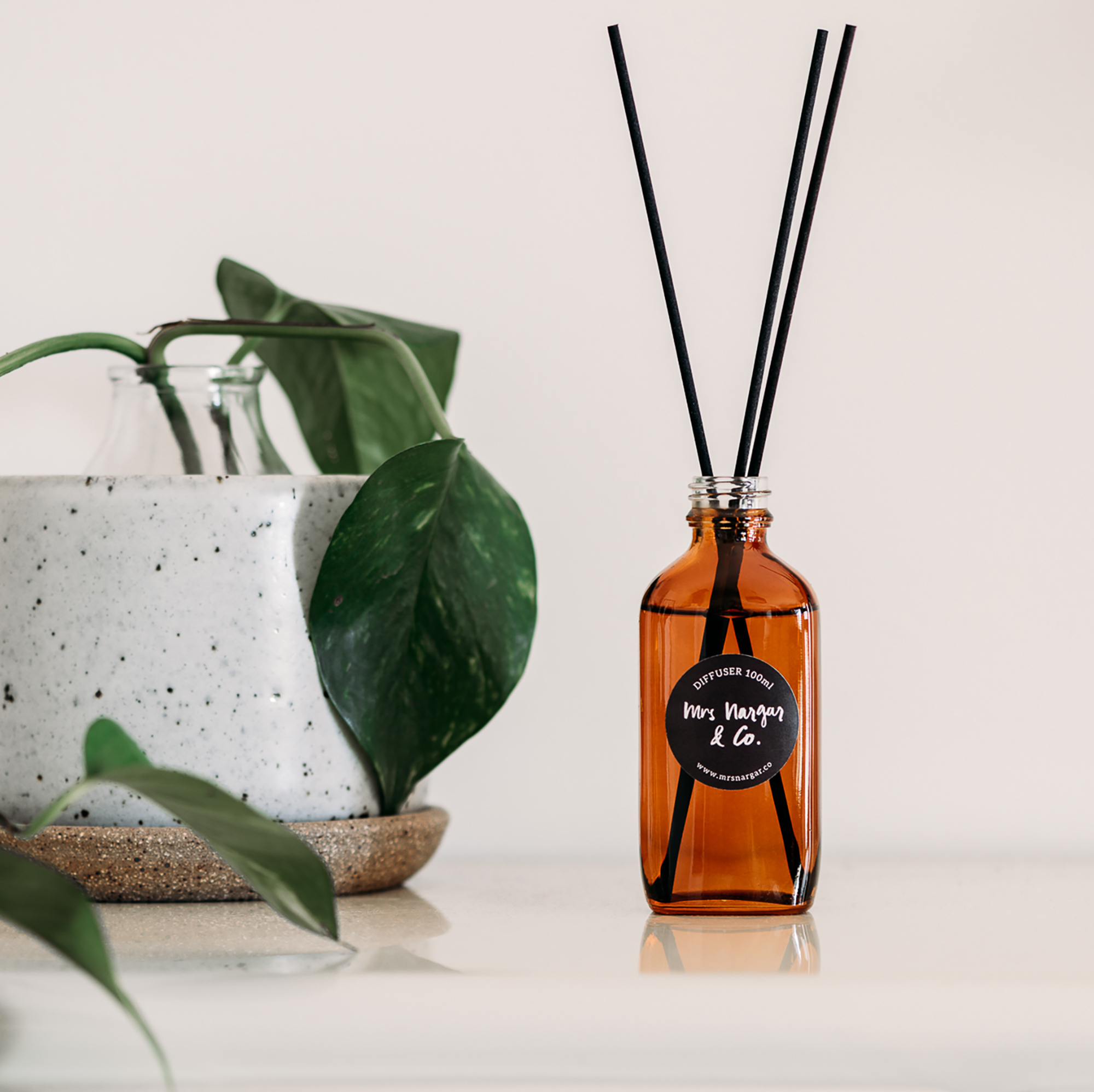 Indulge your senses. From our signature and classic candles in beautiful quilted jars to scented diffusers, melts, tealights and accessories, we have all the candles you need to create an atmosphere.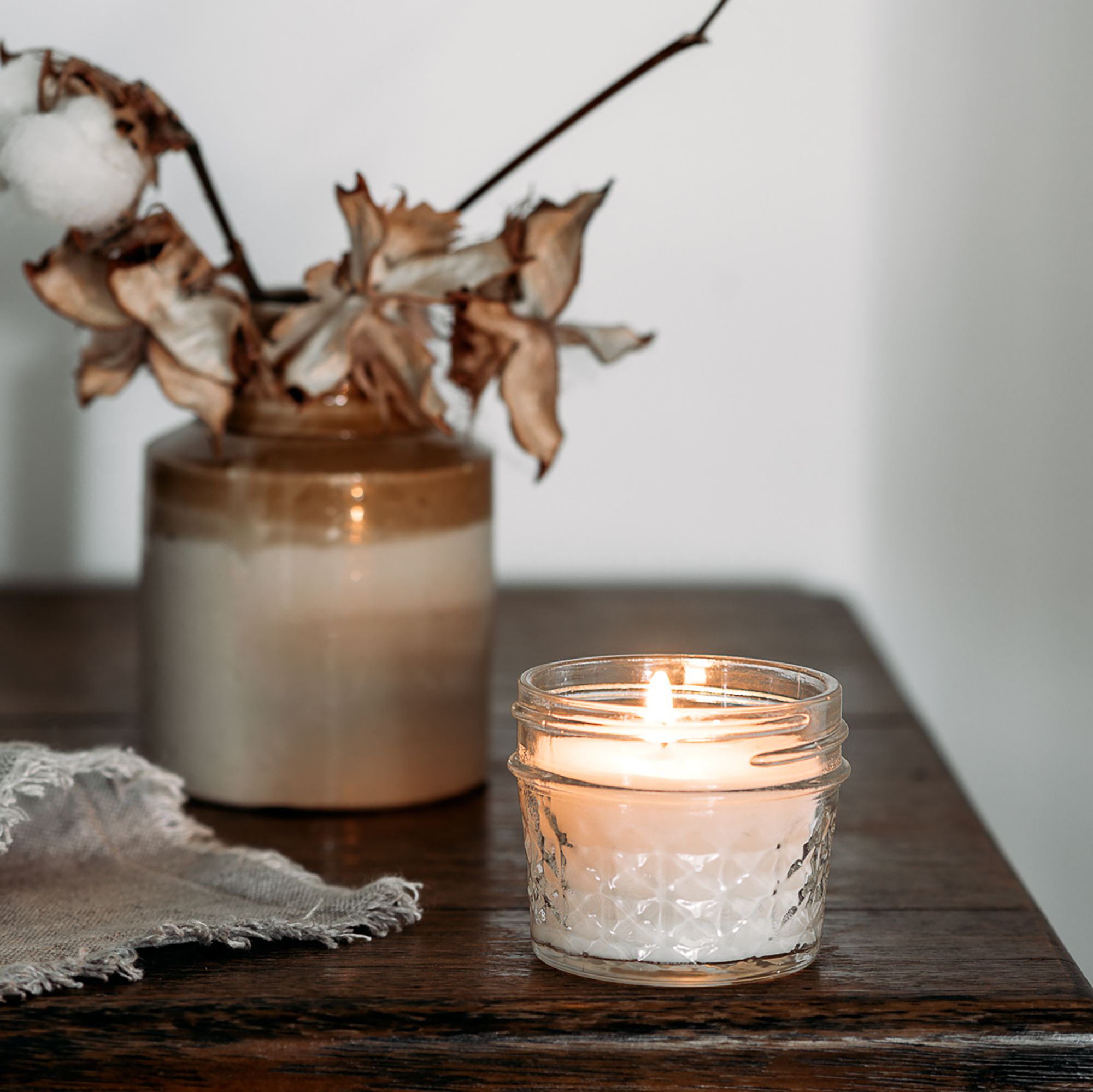 Our Signature Wood Wick Candle comes in a medium quilted jar and is perfect for any room of your home or makes the ideal gift. With a 40 hour burn time featuring a wood wick that sounds like a camp fire in the background. Wood wick candles are clean burning, organic, non toxic and eco-friendly.

Our Classic Cotton Wick Candle comes in a small quilted jar, ideal for reuse as a vase or container. Its size makes it a great travel candle. With a 20 hour burn time featuring a traditional cotton wick free of lead and zinc.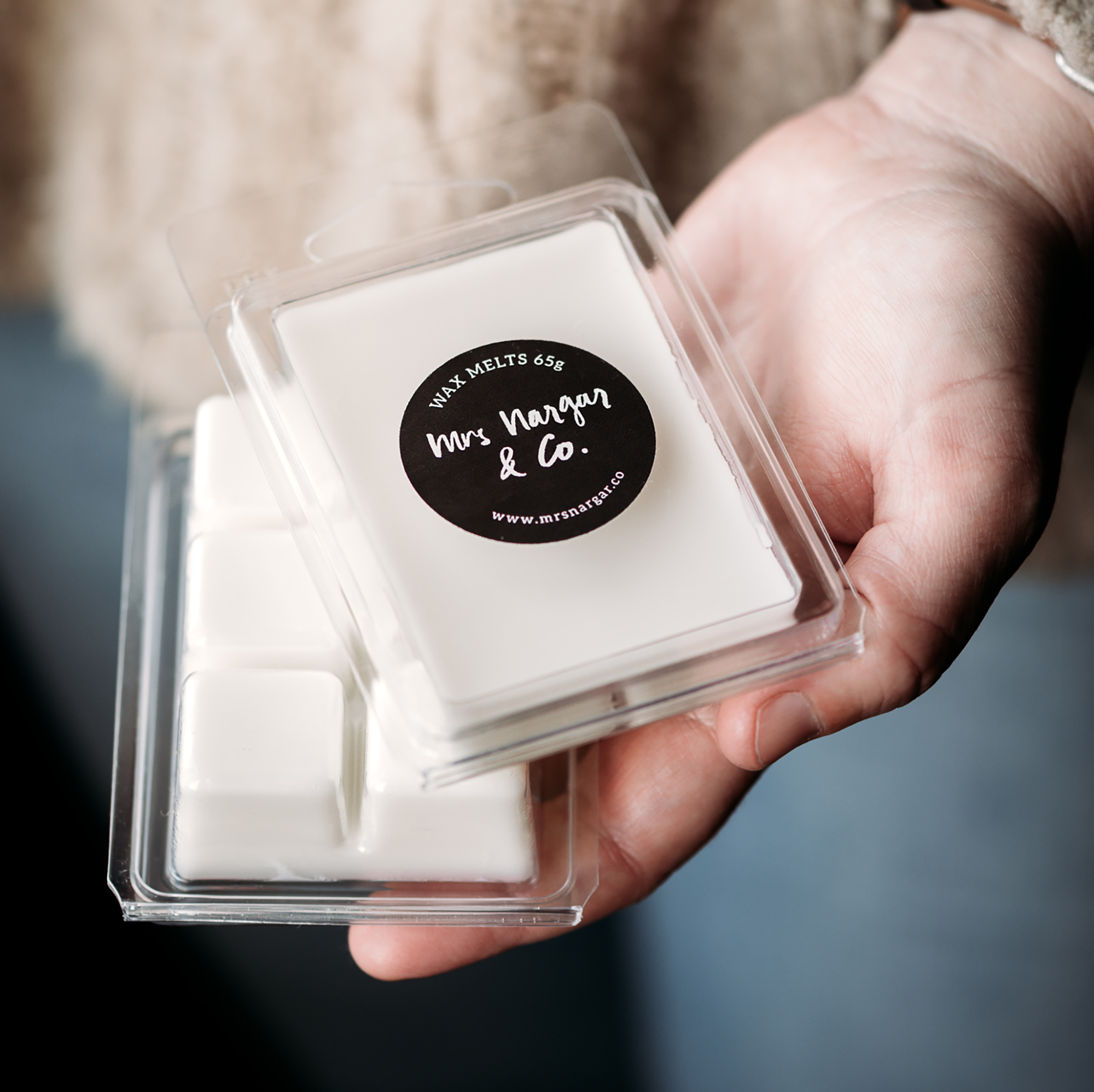 Our maxi tea lights are a perfect way to try out each of our fragrances or add some mood anywhere in your home or work space. With a 10+ hour burn time featuring a traditional cotton wick free of lead and zinc.
Our wax melts can be used in a standard tea light burner, requiring a tea light underneath to produce the heat. Alternatively, they can be used in an electric wax warmer.
Trimming your wicks between burns will ensure the best burning experience for your candle, preventing soot from forming on the glass. Our 18cm gold wick trimmer is perfect for the job.
/ For safety reasons we always light our candles with a long handled gas lighter or super long safety match.
/ When lighting your wood wick candle, hold the flame to the wick a few seconds to ignite both wicks.
/ Always place your candle on a heat proof surface, away from any flammable materials i.e. paper, curtains, cushions, rugs etc.
/ Keep out of any drafts & out of reach of children & pets.
/ Light your candle on a level surface where it will remain. Never move a lit candle – wait until it completely rests before moving.
/ Make sure you have an even melt pool. This prevents channeling & burns your candle optimally each time.
/ Burn your candle for no longer than 4 hours at a time.
/ Trim your wood wick candle to 3mm with a wick trimmer before each use.
/ Trim to 5mm for a cotton wicked candle. This will ensure your candle re-lights easily.